Empty Meat Counters will Trigger Changes to Beef Market
The impact of the disruption of our economy with the business shutdowns across the nation, due to the COVID-19 crisis, is yet to be understood and will be full of surprises. But one thing is certain, impacting as it is two of Montana's basic industries – travel/tourism and agriculture – Montanans are in for a lot of changes and probably a bumpy ride.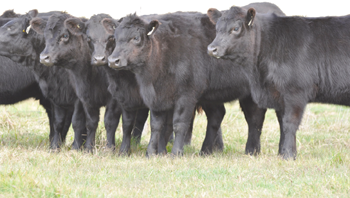 One aspect of those changes is already making the headlines – the production and processing of beef. Although a long-standing problem that has frequently elicited complaints and controversy among livestock growers and the ag community, for the first time in his tenure, Governor Steve Bullock has addressed the issue with a letter to the USDA.
Attorney General Tim Fox, and gubernatorial candidate, has joined forces with other states demanding an investigation of price fixing charges. Other politicians, too, are now proclaiming that something must be done.
What's prompted the sudden interest? Consumer awareness of the issue, says one local economics expert, Ed Ulledalen, Billings.
The whole issue comes down to what the consumer wants, says Ulledalen, and for the most part US consumers wanted low-priced products. They are usually not aware of how the market works and what risks might exist. The COVID-19 crisis has revealed the nation's vulnerability in several regards, most especially in our food and medicine supplies.
As an independent financial consultant, Ulledalen deals "with all kinds of farmers and ranchers," in Montana, and he has long understood that "this is an on- the- ground concern of a lot of farmers and ranchers." Now, "with the meat shortage it has become a kitchen table concern."
Shortages on grocery store shelves have captured consumer awareness. "The bell rang when you walked into Costco and the meat counter was empty," said Ulledalen.
That awareness is going to bring about changes – changes that could mean the unraveling of the way the economy has been functioning. What all that will entail is uncertain, but it will most definitely mean changes for Montana.
The question becomes, why don't we have meat? said Ulledalen. Answering that question requires going down "all the rabbit trails."
"It is not something to reverse quickly. It will take years." Ulledalen suggested that low-costs will go away and "our meat industry will be more like it is in Europe. They don't have the same kind of structure."
Consumers will direct the changes.
Consumer demand for cheaper products has driven the industrialization of all kinds of markets, and it has resulted in the "industrialization of the food chain," explained Ulledalen.
What we are going to see is a reversal of "50 years of globalization," he added.
Little realized is how much concentration there is of beef processing plants. And, that foreign countries operate two of the four companies that dominate the US market, including China that owns Smithfield Foods, based in Virginia and with a plant in South Dakota. To underscore the cultural as well as the economic status of the industry, Ulledalen pointed out that within the Smithfield plant, 40 different languages are spoken.
About the economy in general, Ulledalen says there is lots of uncertainty — "the bad economic news hasn't even come out yet."
"The Federal Reserve and the federal government have weighed in so hard that they have stopped us from going into a second recession," said Ulledalen. It is still unclear, however, what the consequences are going to be over the next five or ten years, "because you screwed up the world economy, not just the US."
"We are going to get some kind of surge as the restrictions are lifted. Some business will come back but …maybe 20 percent of the economy won't come back." Especially vulnerable, and of most important to Montana, are the travel industry and agriculture. And, "it's not to be resolved in a matter of weeks."
Said Ulledalen, "We have a biological contagion that has potential to morph into a financial contagion and an economic hard –stop. An "economic hard stop" is very unlike most descents into a recession, which usually happen in gradual and incremental weakening in various market segments.
Most beef processing in the US is done through four companies, Tyson Foods, JBS, Cargill, and National Beef. While there was a time when there were many meat processors scattered throughout most states, the industry has been concentrated for many decades, a situation that is sure to create problems – such as the ability to control prices.
Attorneys General from 11 states, including Montana's Tim Fox, sent a letter to U.S. Attorney General William Barr, asking him to investigate possible price fixing among the country's four largest beef processors, who control 80 percent of the industry.
President Trump threw his weight behind the request, sending his own request that the federal agency proceed with an investigation. He pointed out that supply and demand forces, within a competitive market environment, should prevent price gaps from playing out to the extent that they have in the U.S. meat-packing industry.
According to an Associated Press report, a disparity in the price of live cattle and the retail cost of boxed beef that is sold to consumers, "shows the market lacks fair competition." According to the report, "Live cattle futures recently hit 18-year lows, while both the price of boxed beef and consumer demand remain healthy as consumers stockpile meat in response to the COVID-19 pandemic."
The state attorneys general suggested that if, after an investigation, there is no appropriate enforcement action that can be pursued, regulatory strategies should be explored to promote competition. A suggestion that even Montana's Governor seems to believe is worth considering.
Nuances of regulations in the industry has left tons of beef sitting in lockers during the COVID-19 crisis with no place to go. The distribution system for grocery stores is different than that which serves institutions like schools and hospitals. School closures have left them with unused supplies but because it has a different "stamp" on it, and has gone through a different inspection process than those that serve retail markets, regulations prohibit the product from being sold elsewhere or even given away.
Requests to the USDA to allow the Montana Department of Livestock to consider modified protocols have been denied.
Governor Bullock's letter to U.S. Department of Agriculture Secretary Sonny Perdue asked that regulations be temporarily set aside to prevent the food from going to waste, at a time when it is needed in other areas. He also asked that the regulatory agency set aside some rules to allow some local processing in order to avoid food waste.
Perhaps even more significantly, Bullock suggested that the USDA encourage new ideas to reduce barriers for Montana meat processing capacity and improve markets for rural producers in Montana over the long term.
His suggestion is nothing new. For decades everyone from beef producers, to would-be local butchers, to restaurants and other consumers, have had a wide range of complaints about an industry that cannot adjust to demands. Could this be the impetus for long awaited change?